Anderson Cooper Can't Stop Laughing!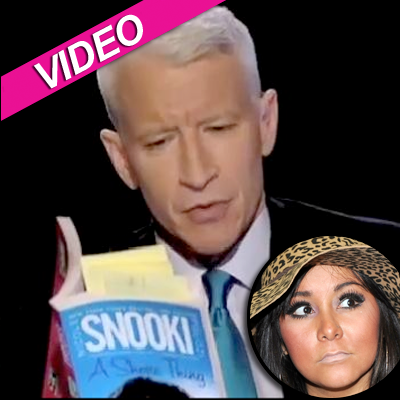 CNN's Anderson Cooper came down with a serious case of the giggles Wednesday night during his Ridiculist segment on his '360' show, during which he poked fun at French actor Gerard Depardieu for urinating on the floor of a plane in Paris.
Anderson's laugh attack happened as he launched into a series of puns poking fun of the Green Card star.
Watch the video on RadarOnline.com
Cooper's comments included "so after Gerard took his solo flight to urine-ation" … "while the airline was busy putting the pee back in 'P-R,'" … and the passengers "saw an actual thespian, actually thes-pee-in."
Article continues below advertisement
But the line that caused Cooper to really lose it was when he said the cleaning crew "should thank their lucky stars this wasn't De-part-two."
Lady Gaga Tells Anderson Cooper: 'I Smoke Pot While Writing Music'
"That made me giggle every time I read it," Cooper said. He then launched into a fit of giggles that lasted for nearly 40 seconds until he could regain his composure.
"This has actually never happened to me, you always see this sort of this on YouTube, but never think it will actually happen to you."