Anderson Cooper Gives Dramatic Reading Of Snooki's Book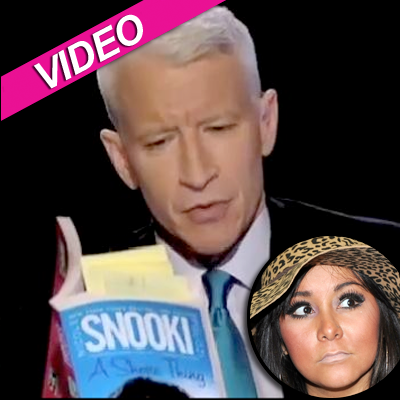 by Radar Staff
Anyone who's seen Anderson Cooper when he's not in his serious news mode (think when he co-hosts LIVE! With Regis & Kelly), knows he's hilarious.
On Tuesday's night AC360, Cooper made himself the subject of his Ridiculist segment, all because he'd previously snickered at the literary talents of Jersey Shore's Nicole "Snooki" Polizzi, who inked a second book deal this week!
So to make amends, the budding talk show host read from Snooki's first novel, A Shore Thing, to give it the dramatic reading it apparently deserves.
Article continues below advertisement