Rachel Maddow: Come Out Of The Closet!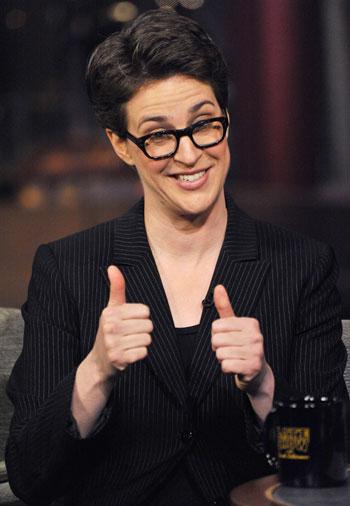 Radar Staff Reporter
Come out, come out, wherever you are!
Political commentator Rachel Maddow is an open lesbian and is calling her journalist counterparts to come out of the closet as well.
"I'm sure other people in the business have considered reasons why they're doing what they're doing, but I do think that if you're gay you have a responsibility to come out," Maddow said in a recent interview.
Article continues below advertisement
And while many speculate she was referring to CNN anchor Anderson Cooper, the 38-year-old took to her blog today to say it isn't so.
"I wasn't asked about Anderson Cooper, I didn't say anything about him, he literally was never discussed during the interview at all – even implicitly," Maddow wrote.
"I also believe that coming out makes for a happier life."
Is Rachel right? Should people come out of the closet?