Christina Aguilera Is First Gay Walk of Fame Inductee!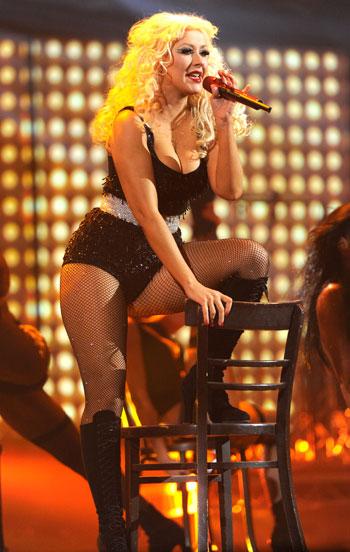 RadarOnline.com Reporter
Songbird Christina Aguilera is getting dirty tonight! The platinum blonde is expected to cement her hands and feet in West Hollywood's new Gay Walk of Fame.
RadarOnline will have a reporter at the event who'll be texting live updates on Twitter. Be sure to follow!
The National Anthem mangler, who just got divorced, is officially marking her place as a gay icon since she's the first inductee into West Hollywood restaurant The Abbey's new attraction.
Article continues below advertisement
"We're proud of Christina, who's always supported causes important to (gay) people," Los Angeles Gay & Lesbian Center rep Stevie St. John told RadarOnline. "We applaud her for speaking out in favor of equality and working to support the community."
The Abbey is a legendary West Hollywood gay hotspot that became a favorite of just-deceased screen legend Elizabeth Taylor. Owners just remodeled the club, and added the gay walk of fame as an attraction.
MORE ON:
Christina Aguilera