Exclusive
Elizabeth Taylor Dead At 79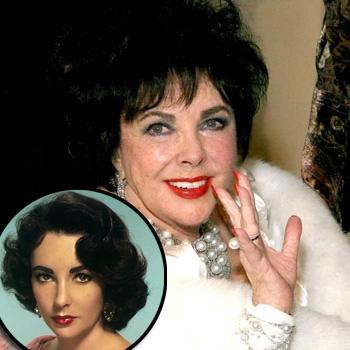 Screen legend Elizabeth Taylor has died at age 79, RadarOnline.com has confirmed.
The two-time Academy Award-winning actress passed away Wednesday morning of congestive heart failure at Cedars-Sinai Medical Center in Los Angeles after being hospitalized for six weeks.
She was surrounded by her four children when she passed away, said her publicist and close friend Sally Morrison.
While grave fears were held for Taylor, just this week, Morrison said the actress was in stable condition.
Article continues below advertisement
The optimistic rep said doctors wanted to continue running tests on Taylor, who turned 79 on February 27, to be "really, really sure" before she was released back to her Bel Air mansion.
But Taylor's health took a dramatic turn, RadarOnline.com has learned.
The star who became notorious for her multiple marriages and sometimes eccentric behavior announced in 2004 that she was suffering from congestive heart failure.
In October 2009, Taylor reported she was having a heart procedure done -- one of anywhere from 30 to 40 surgeries during her life, according to biographers.
Via Twitter, the Butterfield 8 and Who's Afraid of Virginia Woolf? actress said it was "very new and involves repairing my leaky valve using a clip device, without open heart surgery so that my heart will function better."
Last month, Taylor's breathing became so compromised that doctors were forced to put her on a respirator.
Article continues below advertisement
"She was fighting for every breath," a family friend said.
The dark-haired Taylor made an unforgettable impression in Hollywood with National Velvet, the 1945 film in which the 12-year-old beauty rode a steeplechase horse to victory in the Grand National.
She would go on to star in more than 50 movies including the sentimental family comedy Father of the Bride to Oscar-winning turns in Who's Afraid of Virginia Woolf? and Butterfield 8. The historical epic Cleopatra is among Hollywood's greatest on-screen fiascos and led to her torrid love affair with co-star Richard Burton, the "Brangelina" of their day.
Off screen, her personal life was just as dramatic. In all, married eight times -- twice to the same man, Richard Burton.
She married Conrad Hilton Jr., son of the hotel magnate, in May 1950 at age 18. The marriage ended in divorce that December.
When she married British actor Michael Wilding in February 1952, he was 39 to her 19. They had two sons, Michael Jr. and Christopher Edward. That marriage lasted 4 years.
Article continues below advertisement
She married cigar-chomping movie producer Michael Todd, also 20 years her senior in 1957. The couple had a daughter, Elizabeth Francis. Todd was killed in a plane crash in 1958.
The best man at the Taylor-Todd wedding was Eddie Fisher. In a scandalous affair, Fisher left his wife, America's sweetheart Debbie Reynolds, to marry Taylor in 1959. She converted to Judaism before the wedding.
Taylor and Fisher then moved to London, where she was making Cleopatra. During the filming of Cleopatra, she met her co-star Burton, who also was married at the time. Both divorced their respective spouses; during their torrid time together, they married, divorced, and re-married. They adopted a daughter, Maria.
After her second marriage to Burton ended, she married John Warner, a former secretary of the Navy, in December 1976. Warner was elected a U.S. Senator from Virginia in 1978. They divorced in 1982.
In October 1991, she married Larry Fortensky, a truck driver and construction worker she met while both were undergoing treatment at the Betty Ford Center in 1988. He was 20 years her junior. The wedding, held at the ranch of Taylor's close friend Michael Jackson, was a media circus that included the din of helicopter blades, a journalist who parachuted to a spot near the couple and a gossip columnist as official scribe.
Article continues below advertisement
But in August 1995, she and Fortensky announced a trial separation; she filed for divorce six months later and the split became final in 1997.
"I was taught by my parents that if you fall in love, if you want to have a love affair, you get married," she once remarked. "I guess I'm very old-fashioned."
The icon's death comes 53 years to day after she was left a widow when third husband, Michael Todd, the theater and film producer who best known for his 1956 production of Around the World in Eighty Days, died in a private plane crash.
The Elizabeth Taylor AIDS Foundation has posted the following message on its website: "We mourn the loss of legendary actress, businesswoman, and fearless activist Elizabeth Taylor. If you want to honor the memory of Elizabeth, you may do so either by making a contribution in her name to the foundation or by posting a personal message here http://www.facebook.com/pages/Elizabeth-Taylor-Tribute.
The American Foundation for AIDS Research also issued a statement to RadarOnline.com, saying: "The board of trustees and staff of amfAR mourn the passing of our beloved Founding International Chairman, Dame Elizabeth Taylor.
Article continues below advertisement
"Dame Elizabeth was without doubt one of the most inspirational figures in the fight against AIDS. She was among the first to speak out on behalf of people living with HIV when others reacted with fear and often outright hostility.
"For 25 years, Dame Elizabeth has been a passionate advocate of AIDS research, treatment and care. She has testified eloquently on Capitol Hill, while raising millions of dollars for amfAR. Dame Elizabeth's compassion, radiance, and generosity of spirit will be greatly missed by us all. She leaves a monumental legacy that has improved and extended millions of lives and will enrich countless more for generations.
Taylor's friend and fellow AIDS activist Elton John said in a statement: "We have just lost a Hollywood giant. More importantly, we have lost an incredible human being."
Joan Rivers said: "Sad to hear of Elizabeth Taylor's death. She was the 1st major celebrity to join me in the fight against AIDS when it wasn't a popular cause."
Michael Jackson's sister LaToya said of the legendary star: "Liz Taylor was an incredible friend to my brother at his side through some of his most difficult times."
Article continues below advertisement
Actor Alec Baldwin was a long-time supporter of Taylor's Elizabeth Taylor AIDS Foundation and gave RadarOnline.com this exclusive statement: "Elizabeth Taylor was a real goddess. Her beauty and talent, in equal measure, help us remember her as the greatest female film star of all."
"It's the end of an era. It wasn't just her beauty or her stardom," Barbara Streisand said in a statement.
"It was her humanitarianism. She put a face on HIV/AIDS. She was funny. She was generous. She made her life count."
Taylor's Cleopatra co-star Martin Landau also commented saying, "It's a terrible loss. A unique talent and a singularly spectacular individual."
A private family funeral will be held for Ms. Taylor later this week. In lieu of flowers, the family asks that contributions be made to the Elizabeth Taylor AIDS Foundation. People wanting to send personal messages can log onto http://www.facebook.com/pages/Elizabeth-Taylor-Tribute.