Straight Rapper Lil B Getting Death Threats Over New CD 'I'm Gay'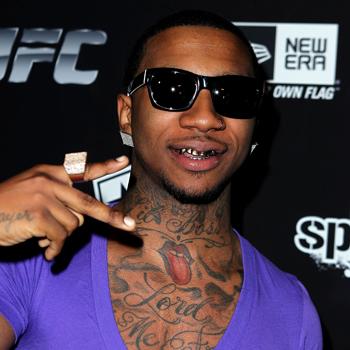 by Radar Staff
Lil B is getting death threats from former fans. The rapper says some are outraged and threatening to bash in his head and worse, just because he titled his new CD I'm Gay.
B tweeted that he's not afraid, and he's not going to stop with his message that we should all just get along.
"I'm very gay but I love women," the Berkley-based rapper told MTV. "I've never been attracted to a man in my life. But yes, I'm gay. I'm so happy."
Article continues below advertisement