Exclusive
Bizarre Love Triangle! Britney Spears' Ex-Husband Is Dating Kevin Federline's Baby Mama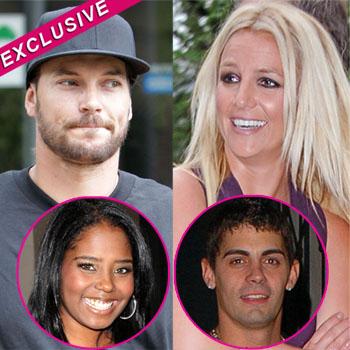 Article continues below advertisement
According to a source close to the situation, Federline's former fiancee, who he left for Spears in 2004, and Alexander, who was married to Spears for 55-hours, also in 2004, after a quickie Las Vegas ceremony, have been friends for several years, but recently decided to take their relationship to the next step.
"Shar and Jason were introduced several years ago at a gifting suite in Los Angeles and have been friends ever since, but a few weeks ago they began dating," the source reveals to RadarOnline.com exclusively.
"Shar has had a rough year after her assistant's suicide, her best friend Yvette Wilson's passing from cancer and her mother's health issues. Jason stood by her side, and he gets along great with her children and has also faced a lot of the same media scrutiny that she has."
Shar and Jason even went on a family date over the weekend, bringing her two children from Kevin Federline, Kori, 10, and Caleb, 8, to the Queen Mary's Winter CHILL exhibit on Friday night.