Modern Family Star Ariel Winter's Mom Denies Abuse Allegations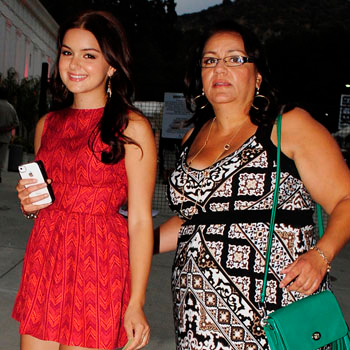 Ariel Winter's real-life Modern Family drama has deepened as her mom denies accusations she abused the 14-year-old actress.
This week the National Enquirer exclusively reported that Winter, who plays teenager Alex Dunphy on the hit comedy, is seeking legal emancipation from her parents, Glenn and Chrisoula Workman.
The actress has also won a restraining order against her mom and has moved out of the family home. She now lives with her older sister Shanelle Gray.
Article continues below advertisement
In court papers filed in Los Angeles last month Winter alleged she was the victim of "ongoing physical abuse (slapping, hitting, pushing) and emotional abuse" including "vile name-calling" and "deprivation of food."
But her mom tells People: "It's all untrue. It's all untrue.
"I have my doctor's letter that my daughter's never been abused…I have stylists' letters that she's never been abused."
Meanwhile, the National Enquirer source says Winter wants legal emancipation from her parents because they are trying to break up her relationship with her 17-year-old boyfriend, Cameron Palatas.
The source says: "Glenn and Chris think Cameron is too old for their daughter, but Ariel wants a full adult romance with him – love, sex, everything.
"And she'll stop at nothing to get it."
The legal furor has led a judge to award temporary guardianship of Winter to her older sister, pending a November 20 court hearing.
In the meantime Chrisoula is prevented from contacting her daughter until further notice.