Modern Family Star Ariel Winter Wants To Divorce Her Parents, Claims New Report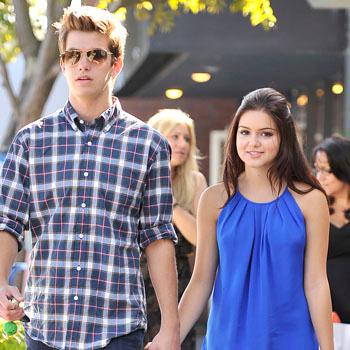 This is definitely a modern family problem – Teen TV star Ariel Win­ter wants a divorce from her parents!
The 14-year-old Modern Family star, who plays brainy teenager Alex Dunphy on the hit ABC comedy, is seeking le­gal emancipation from her father and mother, Glenn and Chrisoula Workman according to the National Enquirer.
She's reportedly furious with them for trying to stop her from dating her 18-year-old beau of six months.
Article continues below advertisement
"Glenn and Chris think Cam­eron is too old for their daughter, but Ariel wants a full adult romance with him -- love, sex, everything," a source divulged. "And she'll stop at nothing to get it.
"Ariel's so angry and determined to live her own life she's sought out an attorney to get free of her mom and dad."
The young actress -- who is currently living with her older sis­ter, former One Life to Live star Shanelle Workman -- is hoping to follow in the footsteps of Hollywood stars Drew Barrymore, Macau­lay Culkin, Michelle Williams and Corey Feldman, the Enquirer reports, who all won eman­cipation from their parents.
MORE ON:
National Enquirer
"Ariel is doing well at school and earning good money," noted anoth­er insider. "She feels like she should be allowed to live her own life.
"Her parents are devastated and they don't know what to do."
For more details about Ariel's emancipation struggle with her parents pick up the latest issue of the National Enquirer -- on newsstands Thursday.
RELATED STORIES:
Sofia Vergara Is Making A Big Mistake With 'Controlling' Fiance, Claims Report