When Jennifer Garner Teams Up With "Modern Family" Star Ty Burrell It's Comic Gold!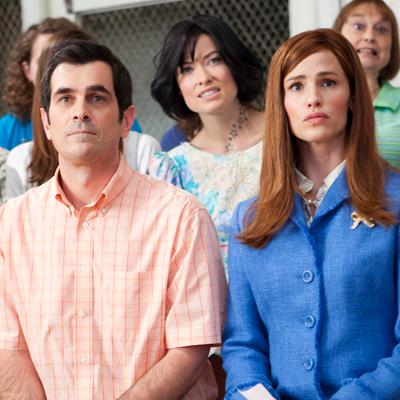 Jennifer Garner plays a Michele Bachmann-type candidate — for best butter sculptor at the county fair near her small Iowa town in the new film Butter, Star magazine reports. Her on-screen husband, played by Modern Family's Ty Burrell), has won the title so many years in a row that he's not allowed to compete anymore, and she's so ultracompetitive that she decides to keep the title in the family.
But she's up against unexpected opposition, in the form of an African American preteen (Yara Shahidi) adopted by a local couple. Dirty tricks, vote suppression, bribery — what more could you ask for from an election-year satire?
Article continues below advertisement
Some of the darts are sharper than others; still, you have to give Hugh Jackman credit for going all out as a dumb-as-dirt car salesman. Otherwise, Garner and Burrell find comic gold in playing two upright characters with low-down secrets and all-too-human impulses. And young Shahidi displays expert comic timing.
Long story short: It's spreadably funny and rich in laughter.