Exclusive
Lutfi Vs Spears Trial: Sam's Attorneys Pushing Judge To Force Britney To Testify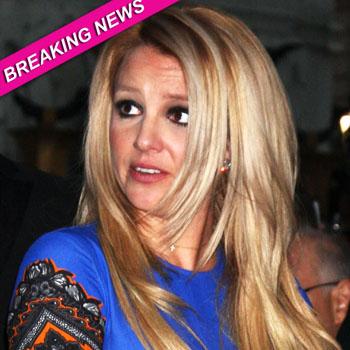 Article continues below advertisement
As RadarOnline.com previously reported, Britney is "terrified" she will be forced to testify.
"Britney doesn't want to see Sam Lutfi or be in the same room with him again, ever," a source previously told RadarOnline.com. "She is terrified that she is going to be forced to testify in the trial, even though the judge handling her conservatorship ruled she isn't mentally competent to participate.
Lutfi is suing Britney and her parents, Lynne and Jamie Spears for breach of contract, libel and defamation for comments Lynne made in a book about her life.
A separate hearing will be conducted outside the presence of the jury to determine if Spears will be forced to testify. Lutfi's lawyers contend that since Spears has been on several concert tours and is a judge on the X Factor, she should be permitted to testify.
"Team Spears will absolutely put up a dog fight to keep Britney off the witness stand," the insider says. "Their lawyers were ready for Sam's attorney to ask that Britney testify, despite the fact that another judge has ruled that she can't take part in the proceedings. The last thing they want is for Britney to take the stand against Sam."