Exclusive
Britney Spears Terrified She Will Be Forced To Testify Against Ex-Manager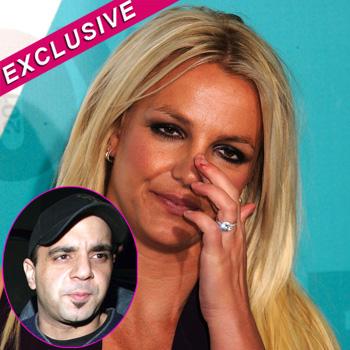 Article continues below advertisement
"Sam's lawyer is still pushing the issue with the judge handling the lawsuit though and said during a hearing this morning that he hadn't decided about whether or not he would call Spears as a witness. The Spears' family lawyers raised fierce objections and have vowed to wage a legal fight if Sam pushes the issue. Britney is terrified of Sam and has very bad memories about the time he was involved in her life."
As RadarOnline.com previously reported, Lutfi is suing Britney and her parents, Lynne and Jamie Spears for breach of contract, libel and defamation for comments Lynne made in a book about her life.
The trial is expected to last nearly three weeks, with Lutfi, Lynne and Jamie Spears and Brit's fiance, Jason Trawick all scheduled to testify.
Meanwhile, "Brit is being kept busy with work on X Factor and her sons. The upcoming trial isn't discussed with her because it's just too upsetting," the insider says.