CNN's Piers Morgan Caught Up In New Phone Hacking Scandal Charges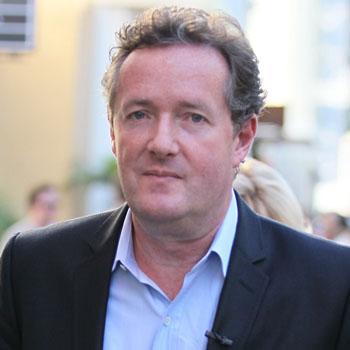 On CNN, he is the one asking the questions, but now talk show host Piers Morgan is facing questions -- serious questions -- as England's phone hacking scandal is spreading with four more people filing lawsuits.
One of those suits was filed against the Daily Mirror and covers the time when Morgan was the editor.
Morgan previously denied involvement in phone hacking activity when his name came up in a previous scandal.
Article continues below advertisement
But this is the newspaper scandal that simply will not go away, and now it has spread from properties owned by Rupert Murdoch to the Mirror Group.
With Morgan now "in the crosshairs" (as the uber-popular Drudge Report headlined it), questions will surface about CNN's support for the man who replaced Larry King.
The Associated Press reported late Monday: "Four alleged phone hacking victims have filed suit against the publisher of Britain's Daily Mirror newspaper, a tabloid once edited by CNN presenter Piers Morgan, a prominent lawyer said late Monday."
An actress, a former nanny to David Beckham's children and two sports figures are the new people to step forward and seek damages due to alleged phone hacking.
It is likely that Morgan's role -- if any -- in the alleged hacking will be more closely examined if these court actions progress.
According to multiple reports Morgan has not commented on the new charges yet.
RELATED STORIES:
Kelsey Grammer Says He Should Have Admitted Cheating Sooner, 'It Was Painful And Uncomfortable'