Padma Lakshmi On Being A Single Mom, 'It Does Get Overwhelming Sometimes'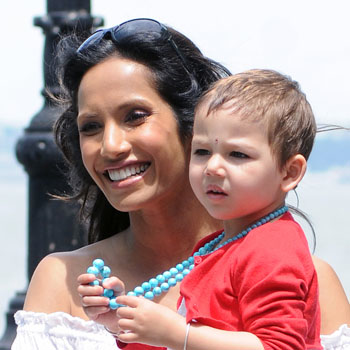 Article continues below advertisement
"It does get overwhelming sometimes," she reveals, explaining that she de-stresses by reading magazines and newspapers after she puts her child to bed at night.
"The other thing that is a good stress reliever is going to the gym, but I haven't made it there in, like, two months. I'm like a foie gras goose fatted up!"
Dismissing the notion that women can "have it all," Lakshmi does believe she has a lot of "resources" that her mother didn't and tries to focus on the positive things in her life.
MORE ON:
hollywood happenings