Janet Jackson Accused Of Delaying Michael's Funeral Over Money Battle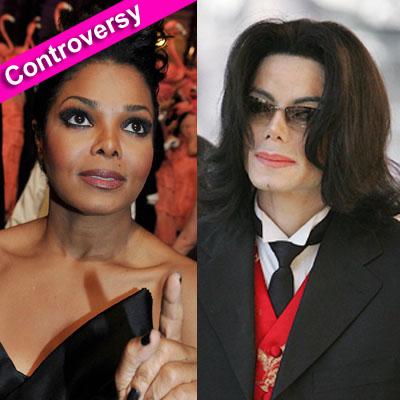 By Jen Heger - Radar Assistant Managing Editor
Janet Jackson is being accused of delaying her brother Michael's funeral three years ago because she wanted a hefty deposit of $40k returned that she had put down, RadarOnline.com is reporting.
According to Vanity Fair, which obtained an excerpt of a new biography on the King of Pop, by Randall Sullivan: "Janet put up the $40,000 deposit at Forest Lawn to secure a spot for Michael but refused to let the funeral take place until the money was repaid."
Article continues below advertisement
Jackson was finally buried nearly three months after he died.
The shocking book goes on to reveal that Michael's other sister, LaToya, descended onto his rental mansion in Holmby Hills following his death and retrieved trash bags full of cash!
"Grace Rwaramba former nanny to MJ's kids described Michael's standard practice of hiding his cash in black plastic garbage bags and under the carpets. The security guard describes seeing La Toya and her boyfriend loading black plastic garbage bags into duffel bags and placing them in the garage. (La Toya would insist that nearly all of Michael's money was gone by the time she arrived at the Holmby Hills house)," Vanity Fair reports the book alleges.
Meanwhile, according to the report, the next morning, Janet arrived with a moving van and demanded to be admitted to the house. A few hours later, the truck exited through the front gate with Jeffre Phillips at the wheel. Katherine Jackson and her daughters made it clear that they wouldn't be leaving anytime soon. "They camped out for most of a week," Sullivan relates, leaving and returning "whenever they felt like it."
Article continues below advertisement