Paris Jackson Reveals LaToya Is Her Biggest Fan & Says Title Of 'M.J.'s Daughter' Doesn't Fit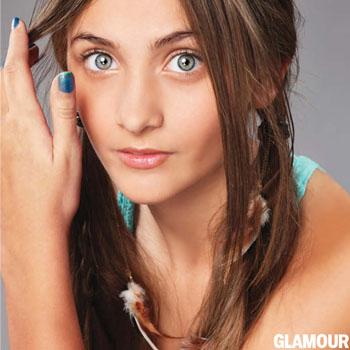 Article continues below advertisement
"But Aunt LaToya believes in me. She heard me play a little guitar and sing, and she started clapping, 'Oh my God, oh my God.' She really does encourage me; it's just awesome of her."
And being pop rock royalty doesn't phase Paris, but she doesn't want it to define her either.
"I love my dad, and I'm proud to be his daughter. I just don't think the title 'M.J.'s daughter' fits me," she reveals.
"A lot of people think he's the only reason I'm making it, but I want to show that I do have talent and that I can make it if I try. I want to be my own person."
As RadarOnline.com previously reported, Paris admits to being bullied at school and says it might be brought on by jealousy.
"The clique in my class, they don't like me or my friend because we're outside the box. We're not copycats. Prince calls me goth, but I'm more rock 'n' roll," she tells Glamour.
"A ton of kids at school have made fun of me; if I have to give advice to other girls, I would say, 'Hang loose and ignore them. They shouldn't faze you no matter how popular they think they are.'"