Kony Head Jason Russell Claims 'Out-Of-Body Experience' In Naked Street Arrest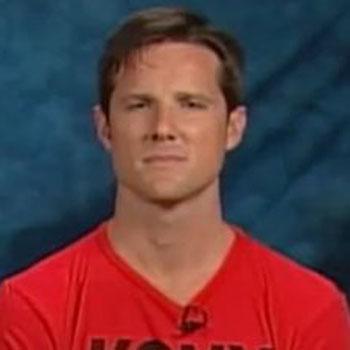 Kony 2012 creator Jason Russell claims he had an "out-of-body experience" this past spring when he was arrested after running wildly and naked on a San Diego street, shortly after his 30-minute video on African warlord Joseph Kony went viral to the tune of more than 100 million YouTube views in less than a week.
"Again, it's really hard to explain if people who have never had an out-of-body experience, but it really wasn't me," he said in a recent interview.
Article continues below advertisement
"That wasn't me, that person on the street corner ranting and raving and naked is not me, that's not who I am."
Russell said he has faint recollections of March 15, the day that police said they became aware of his actions after "several callers reported that Russell removed his underwear and was nude, perhaps masturbating."
Russell said he remembers "walking around snapping my fingers up and down...slapping my hands on the ground as hard as I can.
"Just slapping them on the ground. Talking to myself. Ranting. Raving. Talking about good versus evil, God and the devil. I mean it was just very out of control."
He continued describing his faint memories of the incident, after which he was taken to a mental hospital.
"I remember me flipping off cars. With both hands. I remember that just like 'Doot,' just like a little memory. I remember running around our lemon tree," he said.
Article continues below advertisement
"I remember…there are reports. I mean I think I was stopping cars in the street. People said I was laying in the street - it's a busy street - I was laying in the street."
At the time, his family issued a statement saying the incredible stress brought on by the sudden fame that came with the Kony video was to blame.
"Jason's incident was in no way the result of drugs or alcohol in his body. The preliminary diagnosis he received is called brief reactive psychosis, an acute state brought on by extreme exhaustion, stress and dehydration," they said.
Kony 2012 Founder Defends Controversial Campaign