Jason Russell's Wife Denies Substance Abuse Caused KONY 2012 Filmmaker's Public Breakdown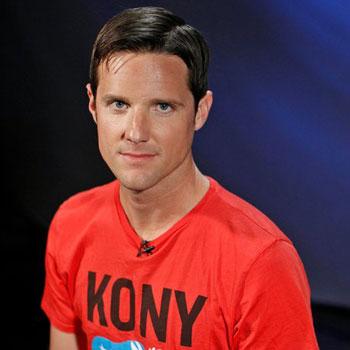 Nude and masturbating, pounding the pavement with his fists...Jason Russell's very public breakdown on Thursday was not the result of substance abuse, his wife insisted Friday.
Danica Russell instead suggested all the sudden attention on her husband following the release of his KONY 2012 mini-documentary is to blame.
The Invisible Children co-founder "did some irrational things brought on by extreme exhaustion and dehydration," Danica said.
Article continues below advertisement
"We thought a few thousand people would see the film, but in less than a week, millions of people around the world saw it. While that attention was great for raising awareness about Joseph Kony, it also brought a lot of attention to Jason -- and, because of how personal the film is, many of the attacks against it were also very personal, and Jason took them very hard."
As RadarOnline.com has been reporting, KONY 2012 tells the story of Ugandan despot Joseph Kony, who has created an army out of hundreds of thousands of kidnapped children. The video has had more than 80 million views in just a few weeks.
MORE ON:
Celebrity Justice