Exclusive
Vanity Fair Admits To Mistake In Bombshell Michael Jackson Funeral Story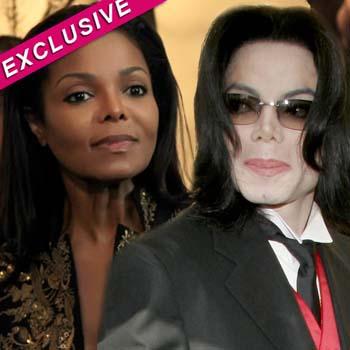 By Jen Heger - RadarOnline.com Assistant Managing Editor
Vanity Fair is admitting to making a mistake in a story in its October issue in which it claimed Janet Jackson delayed her brother Michael's funeral for several months in a dispute over money, but the magazine's admission will surely not satisfy the Nasty singer, RadarOnline.com is exclusively reporting.
As RadarOnline.com previously reported, Janet was accused of delaying her brother Michael's funeral three years ago because she wanted a hefty deposit of $40k returned that she had put down. According to Vanity Fair, which obtained an excerpt of a new biography on the King of Pop by Randall Sullivan, "Janet put up the $40,000 deposit at Forest Lawn to secure a spot for Michael, but refused to let the funeral take place until the money was repaid."
Article continues below advertisement
Janet's lawyer demanded a full retraction of the story, and RadarOnline.com has confirmed through multiple sources that the Control singer did not delay Michael's funeral because she demanded repayment of 40k.
Despite that fact, in a surprising turn of events, the magazine told E! News that it stands by its story and asserted that new, just-released records indicate Janet's deposit was actually 49k. "Vanity Fair stands by Randall Sullivan's assertion that Janet Jackson's demand to be reimbursed for her deposit on her brother's burial plot was one of the reasons Michael Jackson's funeral was delayed," the mag told E! News. "Sullivan's sources told him that the amount of the deposit was $40,000, but records released last week indicate that the amount of the deposit was $49,000. Vanity Fair will make that correction on VF.com."
According to an updated story on Vanity Fair's website says, "a previous version of this blog post reported that the amount of Janet's deposit was $40,000. Records released last week indicate that the actual amount was $49,000."
RadarOnline.com thoroughly reviewed court and public records in an attempt to locate the documents Vanity Fair referenced and couldn't find any. When asked to provide the "new documents," Vanity Fair spokesperson said: "I was mistaken. They were not new."
Article continues below advertisement