The 20 Most Shocking Hurricane Sandy Photos On Twitter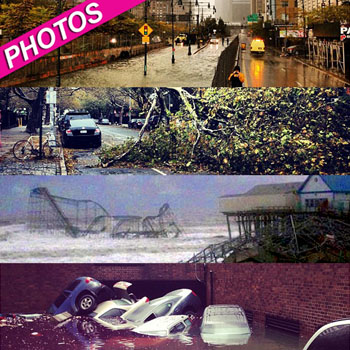 Hurricane Sandy ferociously whipped through the North East Monday night and left a trail of destruction in her wake and RadarOnline.com has a gallery of the latest most shocking photos of the disaster shared on Twitter.
As CNN's Ali Velshi reported live from Atlantic City's flood waters. The Jersey Shore pier was completely destroyed, with the rollercoaster shown falling into the sea.
Article continues below advertisement
Don't worry though, Snooki and the rest of the Jersey Shore cast are safe and sound and back to Tweeting about clothes.
Downtown Manhattan was hit especially hard and one pic shows the Whitehall subway station at the entrance to the Plaza Shops was flooded almost to the top of the doors.
Sandy blew off the front of an entire building in Lower Manhattan and the shocking photo shows directly into the apartments.