Jersey Shore Canceled After Six Seasons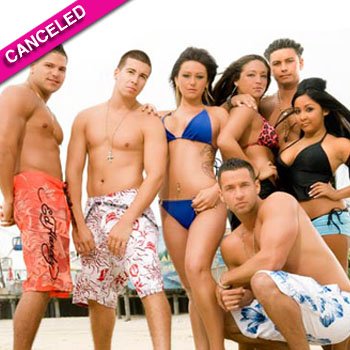 The curtain has dropped on the show that made stars out of Snooki and The Situation, and brought terms like "Smooshing" and "GTL" into the pop culture dictionary.
Yes, MTV canceled Jersey Shore Thursday, citing plummeting ratings and hopes the sixth and last season of the show will spur a minor ratings renaissance on its way out.
The reality program, which drew controversy from its December 2009 debut for its casual use of phrases such as "Guido," hit its crest during its fourth season premiere with 8.8 million viewers.
Article continues below advertisement