Exclusive
Snooki's Baby Delivery Will Air On Her Reality Show!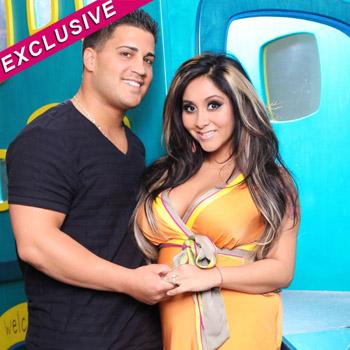 Article continues below advertisement
"Jionni only filmed at Snooki's head though so viewers will most likely see very little footage of the actual birth. Lorenzo was ready for his proud parents to show him off to the world and was filmed hours after the birth. It was done very tastefully and with respect to Snooki and other patients at the New Jersey hospital."
As previously reported, Snooki gave birth to her Italian bundle of joy on Sunday morning and tweeted, "Hardly any sleep but SO worth it!..I am SO IN LOVE with my son Lorenzo Dominic ! I had my little man last night, healthy at 6lbs! HE'S MY WORLD!"
A representative for Snooki said: "The world just got another Guido!!!" MTV released a statement: "We couldn't be happier for Nicole and Jionni on the healthy delivery of their baby boy!
"We look forward to Lorenzo's first trip to the Jersey Shore and can't wait to see his first animal print onesie."
Snooki & JWOWW airs on Thursday nights on MTV.
RELATED STORIES: