Snooki's In Labor!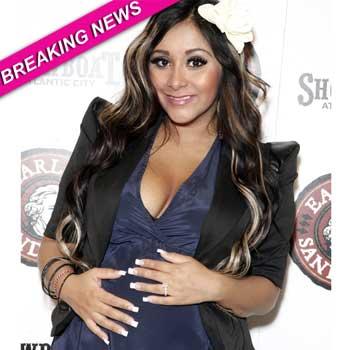 Snooki's in labor!
RadarOnline.com has confirmed that pintsized Jersey Shore star Nicole "Snooki" Polizzi will be delivering her baby boy at any time.
Just a day earlier, Snooki tweeted: "I'm a balloon waiting to pop"
Rumors start flying on Twitter earlier in the day that Snooki was close to giving birth.
Tiffy Willy⚾ @Tiff_Mae_Wilson wrote: "Snooki is in labor y'all. My friends mom works at St. Barnabas in Livingston, NJ and Snooki is there having her baby lol"
Article continues below advertisement