Snooki Shows Off Her Lighter Side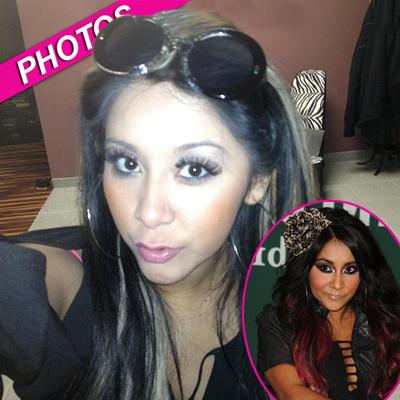 Now that she's expecting her first baby, Snooki's taken the "T" out of GTL (Gym, Tan, Laundry in Jersey-speak).
The pregnant reality star, whose real name is Nicole Polizzi, has stopped tanning in anticipation of delivering her little one, showing off a much lighter skin tone we're used to seeing her with in these new pics she tweeted recently.
The 24-year-old Marlboro, New York native wrote, "Whoa look at this non tan. #pregnantproblems!"
Article continues below advertisement
Snooki said she's ceased any sort of tanning gimmicks since last August as she awaits to become a mother with the child of her fiance, Jionni LaValle.
The media darling recently told Celebuzz she'd like to go with a leopardskin motif in the delivery room on her due date.
"I want to wear, like, leopard shoes and a leopard gown -- like the hospital gowns that they have," she said. "I think that would be cute."