Exclusive
Hulk Who? Bubba The Love Sponge's Wife Made Sex Tapes With Other Celebrities, Claims Source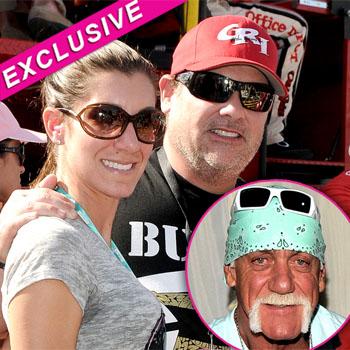 Article continues below advertisement
The insider's bombshell claim puts Heather in bed with at least two other major celebrities with a video camera rolling.
"Staff that worked with Bubba were privy to at least two other tapes involving notable names," the source said.
"It was just sort of a regular thing when it came to Heather and Bubba. They were known for taping Heather's sexscapades and it just so happened to involve famous people sometimes."
As RadarOnline.com first reported, it was a disgruntled former employee who worked with Bubba at one time who leaked the Hulk sex tape.
"Even though Bubba knew how much the Hulk sex tape would be worth, he didn't stab his friend in the back and he's not the one who released it," the source told RadarOnline.com.
"It's a former employee of Bubba's who was outraged when Bubba left Sirius to go back to Terrestrial radio. He wanted payback."
Article continues below advertisement
On Monday, Hulk held a press conference with his attorney in which he announced he was filing a $100 million lawsuit against Gawker, who published a clip of the tape, and a lawsuit against Heather and her then-husband, Bubba.
Hulk stated in his filings that he did not know he was being secretly filmed when he had consensual sex with Heather six years ago in her home, and he claims the video caused "severe and irreparable injury which cannot be adequately compensated by monetary damages."