Exclusive
Is Drudge On To Something? Gloria Allred Refuses To Comment On Mitt Romney 'October Surprise' Speculation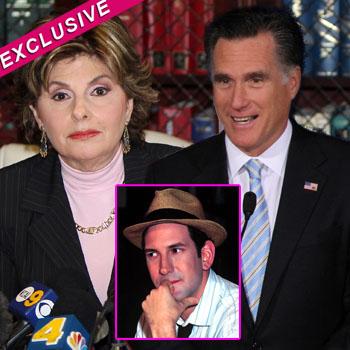 Article continues below advertisement
Allred, an outspoken supporter of President Barack Obama refused to confirm, or deny, Drudge's prediction, telling RadarOnline.com: "I have no comment at this time about Mr. Drudge's Tweet. I don't discuss meetings with potential clients."
As RadarOnline.com previously reported, during GOP Meg Whitman's run to become governor of California, Allred represented Nicky Diaz, a former housekeeper for the Whitman family. The housekeeper alleged that she was terminated from her employment because she was an illegal immigrant, and that could have derailed Whitman's quest to become California's first female governor. Whitman ultimately lost the election to Democrat Jerry Brown.
Allred was a delegate for President Obama at the DNC in North Carolina last summer.
Most polls show the presidential race between President Obama and Governor Romney to be in a statistical dead heat, with both candidates heavily courting the female vote.
Sound off in the comment section below — is Matt Drudge right — is Gloria Allred about to take on Mitt Romney?
RELATED STORIES:
You Go Big Bird! The Most Hilarious 'Negative' Political Ad Ever
Big Bird Goes Viral, Thanks To Mitt Romney