That Was Fast! Eva Longoria & Mark Sanchez Split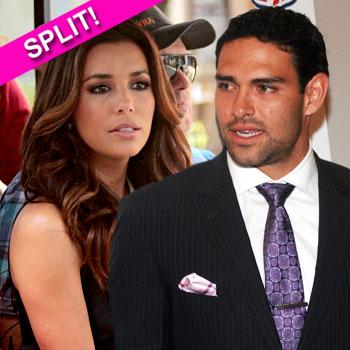 Article continues below advertisement
An insider told the NY Daily News the two seemed more "like buddies" than lovers, and the paper added that a source said Sanchez was "flirting and dancing with some blonde" at a Big Apple nightclub last week.
Eva, 37, was formerly engaged to Penelope Cruz's brother Eduardo and finalized her divorce to basketballer Tony Parker in 2011.
Sanchez, 25, has been romantically linked to Hayden Panettiere, model Kate Upton and Sopranos stunner Jamie-Lynn Sigler.