Daryl Hannah Arrested In Texas During Environmental Demonstration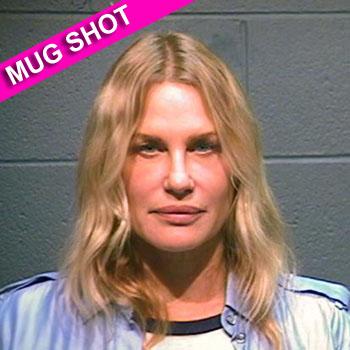 Actress Daryl Hannah made such a splash at a Winnsboro, Texas demonstration protesting the construction of a pipeline Thursday, she got her mug shot taken by authorities.
The 51-year-old environmentalist, according to her agent Paul Bassis, was arrested after obstructing the path of a excavator machine eliminating trees and brush in the area.
She was also arrested during a 2011 demonstration at The White House protesting the same pipeline, which would transport about 500,000 barrels of crude to the Texas Gulf Coast from Canada on a daily basis.
Article continues below advertisement
As we previously reported, Hannah's appearance has changed dramatically since her heyday as one of Hollywood's biggest sex symbols in the 1980s.
"It's very sad, but the star of Splash appears to have gotten fish lips," celebrity plastic surgeon Dr. Anthony Youn told RadarOnline.com in an exclusive interview. "Daryl's face looks like it's undergone quite a few changes, likely from the plastic surgeon's needle."