Captain Of Cruise Ship That Sank, Killing 32, Sues For Wrongful Termination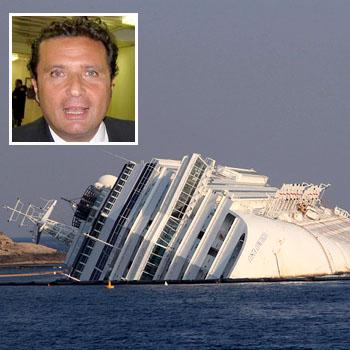 Francesco Schettino was at the helm when the Costa Concordia ran aground off the coast of Italy in January, killing 32 of his passengers, including two Americans.
Still, he's decided the cruise line had no right to fire him, and has filed a wrongful termination lawsuit.
"It is the right of every worker to appeal against his dismissal and Capt. Schettino has done no more than exercise that right," his lawyer Bruno Leporatti told Reuters.
Article continues below advertisement