Christina Aguilera Tells Chelsea Handler: 'I Don't Like To Wear Underwear!'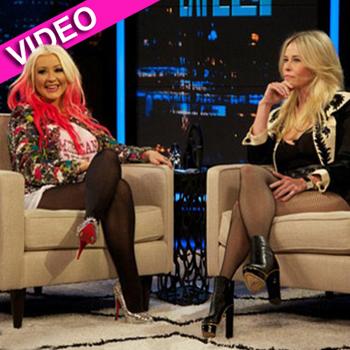 Christina Aguilera made a startling -- and rather personal -- confession on Chelsea Lately Thursday, and we've got the video for you right here on RadarOnline.com.
After Handler had relentlessly ribbed the candid What A Girl Wants singer about her aversion to wearing pants, Aguilera just came out and said it: "I don't like to wear underwear!
"I like to be as free as possible at all times. It's just who I am, it's empowering... it's p**** power!" the Lady Marmalade singer boasted. "I've heard all about the s*** Chelsea has talked about me not being a fan of wearing pants -- and proudly."
Article continues below advertisement
The 31-year-old Beautiful singer had a condition to appearing on the program after taking so much guff from its' host: Hander would have to lose her pants for a night.
And she did, emerging in white shorts and black tights.
Aguilera was impressed, complimenting Handler, "You look hot... it's a good look for you."
Watch the video on RadarOnline.com
Chelsea Lately airs weeknights on E! at 11/10c; The Voice airs on NBC Mondays at 8/7c and Tuesdays at 9/8c.
MORE ON:
hollywood happenings