I Never Said I Was A Fat Girl! Christina Aguilera's Rep Denies She Dished On Her Weight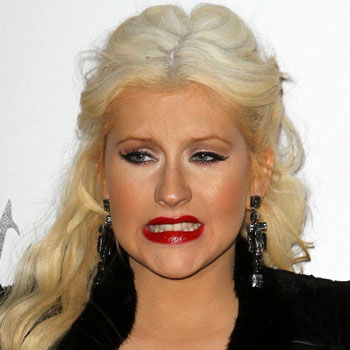 It's the case of the mysterious weight quotes!
After several comments attributed to Christina Aguilera about the pressure put on her to be thin from record executives circulated on the internet over the weekend, which were reportedly part of her upcoming Billboard magazine interview, The Voice judge's rep has denied that she ever said them, and RadarOnline.com has the details.
"She never said them," Aguilera's rep told EW on Monday.
Article continues below advertisement
"I got tired of being a skinny, white girl," the singer reportedly told the music magazine about the promotion of her 2002 album Stripped.
"I am Ecuadorian but people felt so safe passing me off as a skinny, blue-eyed white girl. I had gained 15 pounds during promotion and during my Stripped tour. They called this serious emergency meeting about how there was a lot of backlash about my weight.
"Basically they told me I would effect a lot of people if I gained weight – the production, musical directors. They claimed people I toured with would also miss out if I gained weight because I would sell no records or tickets for my shows. I was young, so I lost the weight quickly and was toothpick thin during Back to Basics promos and touring."
She was also quoted as saying that while in the studio for her upcoming album Lotus, that she laid down the law for the record execs.
"I told them…'You are working with a fat girl. Know it now and get over it.' They need a reminder something that I don't belong to them. It's my body."
"The challenge I've always had is being too thin," Christina, did, however reveal in the October 2012 issue of Lucky magazine, "so I love that now I have a booty, and obviously I love showing my cleavage."