The Voice Contestants: Record Contracts, Mickey Mouse Club Stars & Dating Celebrities!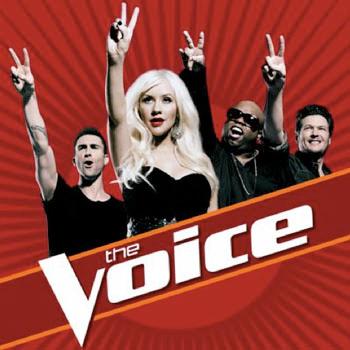 Article continues below advertisement
A handful of contestants already chosen have been signed to major record labels, have been on TV shows like the Mickey Mouse Club, have been named 'New Artist To Watch,' and have even dated celebrities!
Jesse Campbell, 42, sang A Song For You and chose Christina Aguilera as his coach in week one of the blind auditions. But just 17 years ago he signed with Capitol Records and released an album called Never Let You Go, which reached #53 on the Billboard R&B Albums chart. His single Where Is The Love was also featured on the soundtrack for the movie Dead Presidents.
Fan favorite Tony Lucca, 35, won over coach Adam Levine with his rendition of Trouble and has had a flourishing career in TV and music. In 1991 he joined the cast of the Mickey Mouse Club and ran four seasons with the show before it was canceled.
During his time as a Mouseketeer he got cozy with co-star Keri Russell and the two lived together at one point and dated for nearly eight years.
Lucca has released more than six albums and has toured with the likes of Sara Bareilles, NSYNC, Matt Duke, Tyrone Wells and his album Shotgun was executive co-produced by JC Chasez.
Article continues below advertisement
Gwen Sebastian, 37, stuck with her country roots and chose coach Blake Shelton after singing Stay. Gwen first got her music career going in Nashville, Tenn. when she signed with Lofton Creek Records in 2009. Just one year later she was named one of the top artists to watch by Country Weekly magazine.
Juliet Simms, 25, chose coach CeeLo Green and is no stranger to the music scene. Juliet has been in the bands Stars and Scars and Automatic Loveletter with her music being featured on MTV's The Real World and Road Rules. Her bands have been signed by agencies like RCA and Epic Records.
Jermaine Paul, 33, chose Blake Shelton as his coach, but was signed at the age of 15 to basketball star Shaquille O'Neal's label, Twism Records. He also toured and did back up vocals for stars like Alicia Keys, Mary J. Blige, Joss Stone and Blackstreet.
And Angel Taylor, 23, is being coached by Adam Levine after blowing him away with her version of Someone Like You. Angel worked with a producer linked to Colbie Caillat and eventually signed with Aware/Columbia Records.