Exclusive
And The Money Keeps On Coming! Hollywood Stars Have Thousands In Unclaimed Funds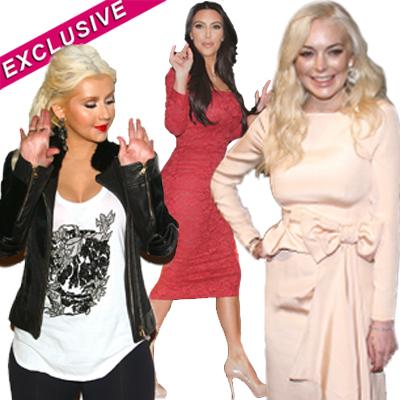 By Alexis Tereszcuk - RadarOnline.com Senior Reporter
Some celebrities are so rich, that they don't need extra money.
The California State Controller has a database of unclaimed funds that are owed to people in the state and Radaronline.com has discovered a long list of celebrities who have money waiting for them, and some of them are so wealthy they don't bother leaning over to pick up the "pennies!"
The King and Queen of Hollywood, Brad Pitt and Angelina Jolie are each owed money, but hers is a little more. While Brad is owed just $5 from Bank of America, Angelina is owed a whopping $1,788.03 from various companies, including Disney and MGM studios!
Article continues below advertisement
Former Governor Arnold Schwarzenegger is owed a measly 15 cents, while action star Bruce Willis has $123.75 he could claim.
Real Housewives of Beverly Hills star Adrienne Maloof is owed $3,135.94, which could buy a lot of shoes!
While these rich and successful celebs might not claim their funds from the state, other stars, who aren't pulling in the big bucks might want to start trying to claim their cash.
Unemployed starlet Lindsay Lohan has $1,559.80 that she could claim. (That could pay her room service bill at the Chateau Marmont!)
Mischa Barton has $278.97 waiting for her plus another 20 cents from Walt Disney, and Heidi Montag could claim her $64.41 as well.
The Kardashian family -- who reeled in $65 million in 2011 -- all have money waiting for them too. Kim has $54.19, Kourtney has $2.36 and Khloe has $286.86 from Neiman Marcus waiting for her. Kris Jenner has only $4.85, Bruce Jenner has $625.60 and even Brody Jenner has $137.36. Lamar Odom has the most though, with $6,500 waiting for him.