Brad And Angelina's Bunch Banned From Googling Pitt And Jolie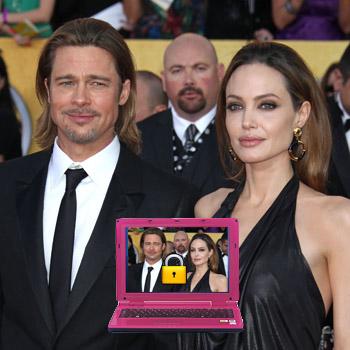 While most parents prevent their kids from accessing unsuitable adult content on the internet, Brad Pitt and Angelina Jolie's privacy settings on their computers are a little more close to home!
Brad recently revealed to Germany's Bild that he and Angie had installed parental controls on their computers that prevented their kids from searching their own names – and RadarOnline.com has the details.
Article continues below advertisement
"On all the kids' computers we had our names blocked. They can't Google their mom and dad," Brad revealed.
But Brad is no hypocrite!
"I don't want to make myself dependent on what other people think," he said, explaining that they choose not to read stories about themselves.
"We don't even notice all the noise."
Brad recently revealed that he and Angelina are open to adopting more kids and that they will probably end up marrying at the pressure of their brood.