Kids Tell Brad Pitt To 'Put A Ring On' Angelina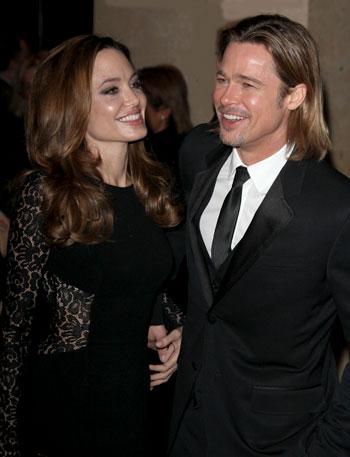 Brad Pitt is getting closer to putting a ring on Angelina Jolie's finger.
The Moneyball star and producer says the couple's kids want it to happen, and now!
"We're getting a lot of pressure from the kids," Pitt, told CBS Sunday Morning, airing January 29. "It means something to them."
The kids, who he said are blocked from Googling their parents names on their computers, have asked him to "get mommy a ring," and he's promised that he will.
Article continues below advertisement