Brad Pitt Wipeout! Uses Cane After Knee Injury On The Slopes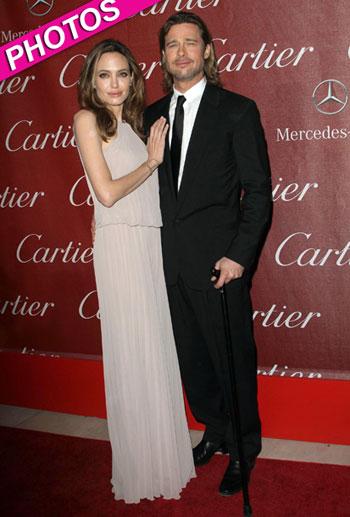 Brad Pitt stole the show at the Palm Springs International Film Festival Awards Gala Saturday night, and it wasn't because of his work as an actor -- the cameras wanted to catch him hobbling on a cane!
Pitt explained he had wiped out on a ski slope while carrying one of his twins. He twisted his knee, damaging his ACL.
Brad, who was being honored for his films Moneyball and Tree of Life, had Angelina Jolie at his side for support. His good pal, George Clooney, was also there, with beautiful Stacy Keibler on his arm.
Article continues below advertisement