Christina Aguilera Willing To Reconcile With Dad: 'We Can Do Lunch'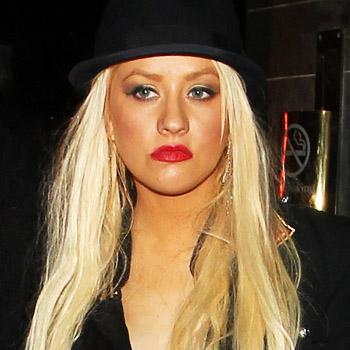 By Amber Goodhand - Radar Reporter
Christina Aguilera is willing to take a big step in her non-existant relationship with her estranged father, and meet him for lunch.
The 31-year-old Beautiful singer has been vocal about the physical and emotional abuse she and her mother endured at the hands of her dad in the past and has been known to channel many of the emotions into the lyrics of her songs.
But Christina has recently softened, telling Latina magazine that the time might be right for a reconciliation with Fausto Aguilera, whom she hasn't had a relationship with since her mom divorced him when Christina was seven years old.
Article continues below advertisement
"I've talked about how rough things were for me and I'm sure he's heard it. He can't be thrilled about it," Christina told the magazine.
"So maybe one day we can do lunch... I'm 31 years old now. Maybe it's time."
Just two years ago in a different interview with Latina magazine, it's clear The Voice coach wasn't in a place to speak to her father yet.
"To remember the chaos that my mother went through, the abuse, I don't know how she did it," she said.
"But it's amazing how much you can trick your mind into surviving when you have to."
Christina has a four-year-old son, Max, with ex-husband Jordan Bratman who her father has never met.
They say time heals all wounds — and maybe it's time.
RELATED STORIES:
Season Two Of The Voice Kicks Off!
The Voice's Adam Levine: 'Shame On Randy Jackson'
And The Money Keeps On Coming! Hollywood Stars Have Thousands In Unclaimed Funds