Rupert Everett Receives Death Threats For Slamming Gay Parenting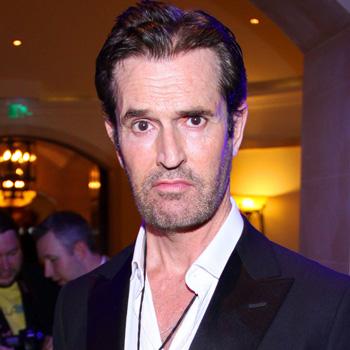 Rupert Everett has received death threats after he spoke out about his beliefs that gay men should never become parents.
The outspoken gay actor said in a recent interview that he couldn't think of "anything worse than being brought up by two gay dads" and claimed gay men don't make "good parents," which prompted a quick backlash against the 53-year-old British star.
"I've now had all this hate mail, and there have been death threats too," he told Britain's Daily Telegraph at a luncheon to promote the latest volume of his memoirs, Vanished Years.
Article continues below advertisement
"All the queens out there now have it in for me. I'm loathed by them. I'm having to take evasive action."
It's not the first time the My Best Friend's Wedding star has made such comments. In December 2010, he also spoke on the issue.
"I could never do that to a child," he said at the time. "Can you imagine what it would be like having your two dads coming to school speech days? And hearing those awful queeny rows while you are trying to get to sleep?"