Rupert Everett: Jennifer Aniston's Many 'Flops' Overlooked By Hollywood Club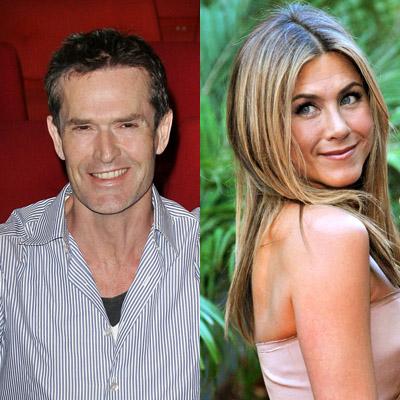 Ouch.
Jennifer Aniston's successful career is the result of Hollywood hype -- not entertaining, moneymaking movies -- actor Rupert Everett told the BBC Wednesday.
Everett, 51, said that "if you look and analyze the careers of many, many stars, you'll find that they're mostly sustained by show business.
"You'll find there's lots of women and lots of men in the business that the powers that be decide are right for their business, and they'll stand with them for quite a long time," the outspoken My Best Friend's Wedding star said.
Article continues below advertisement
Everett used Aniston to illustrate his example of the show biz establishment turning a blind eye to lousy movies and sagging box office receipts, setting her up for more big roles, and the paydays that come along with them.
"OK, something will go wrong, like Jennifer Aniston will have one too many total flops, but she's still a member of that club," Everett said. "And she will still manage to... like a star forming in the universe, things will swirl around her and it will suddenly solidify into another vital tasteless rom-com, a little glitter next to the Crab Nebula."