Pregnant Man Wants Fourth Child With New Girlfriend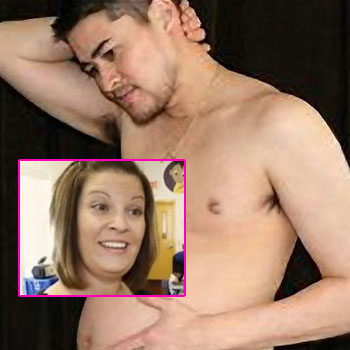 Article continues below advertisement
"Amber and I are totally smitten. We would love kids ­together and we're already discussing it. I would love another girl so I have two of each. But any kid is a blessing," Thomas told the UK's Sunday Mirror.
"Being pregnant was the most ­incredible experience, but we want Amber to do it this time around. I think it would be amazing to experience ­pregnancy as the father."
However, Amber is 42 years old and if she should have trouble carrying, Thomas says he will do it a fourth time.
"It's just about which one of us would be more successful at ­having a baby," he said.
"It's even ­possible we could both be pregnant at the same time. Amber suggested we both try to get pregnant and ­whoever gets there first goes through with it."
Thomas has been transgender for nearly 15 years but just had his full sex-change operation in February — but kept his womb.
"My surgeon has advised against me getting pregnant because it would be a lot ­harder now I'm ­biologically a man," he said.
Article continues below advertisement
"I would have to have a ­caesarian, but I'd willingly do it to have ­another bundle of joy."
RadarOnline.com was first to report how serious Thomas and Amber's relationship had gotten. He just bought her a large diamond ring, they've been living together, and he's even having his three children call her "mom!"
"I'm hopeful that in 10 years there will be way more support for men ­having babies. Even though I'm the first legal male on record to have a baby, I've been contacted by ­dozens of transgender men who want to do it too," Thomas said.