Lindsay Lohan Claims She Has Been Told She Won't Face Charges For Hit And Run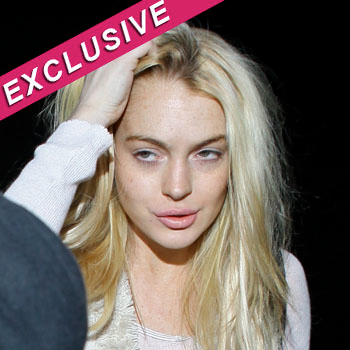 Lindsay Lohan is claiming that her legal team has been told she won't face any charges from the NYPD following her most recent alleged hit and run incident, RadarOnline.com is exclusively reporting.
Lohan, who was arrested for leaving the scene after allegedly clipping 34-year-old chef Jose Rodriguez's knee in an alleyway on Wednesday in New York City, is telling friends she will get off scot-free after surveillance footage revealed she didn't even touch the victim.
Article continues below advertisement
The incident happened at the Dream Hotel in Manhattan when Lohan pulled into a hotel parking garage in her Porsche Cayenne at around 2 a.m. at a low speed as Rodriguez was walking by.
Lohan was arrested at around 2:30 a.m. and booked for a misdemeanor charge of leaving the scene of an accident causing injury and was released with a desk appearance ticket that didn't require posting bail.
The alleged victim in the case told police he had a knee injury and was taken to a local hospital.
Lindsay's rep Steve Honig told RadarOnline.com: "They should press charges against people who make false allegations and waste the time and resources of New York's hardworking law enforcement."
It was feared the incident would cause more problems for Lindsay, and could have prompted an investigation in Los Angeles of a possible probation violation from her 2011 jewelry theft case, which runs until May 2014.
Article continues below advertisement
Dina Was Paid $50k For Train Wreck Dr. Phil Interview Says Michael Lohan