Kristen Stewart Complains About The High Cost Of Fame And 'Struggle To Conduct Herself In Public'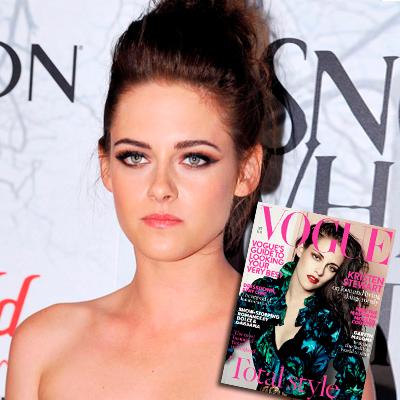 Article continues below advertisement
"I know that if you haven't thought about how you want to present a very packaged idea of yourself then it can seem like you lack ambition. But, dude, honestly? I can't," said Stewart, who split from longtime boyfriend and Twilight co-star Robert Pattinson in August after photos of her kissing the older married man hit the headlines.
"People expect it to be easy because there you are, out there, doing the thing that you want and making lots of money out of it," she explained.
"But, you know, I'm not that smooth. I can get clumsy around certain people. Like if I were to sit down and think, 'OK, I'm really famous, how am I going to conduct myself in public?' I wouldn't know who that person would be! It would be a lot easier if I could, but I can't."
After becoming public enemy number one for breaking Pattinson's heart, it is safe to say that Kristen wouldn't have conducted herself in public like she did if she had thought more meticulously about it.
Article continues below advertisement
As RadarOnline.com previously reported, the 22-year-old actress had a heated affair with the 41-year-old director that she at first claimed was a "momentary indiscretion," but photos of them intimately dining together earlier this year prove the fling was far from a one-off.
Stewart's indiscretion was the death knell to her long term relationship with Pattinson, who is now planning to lick his wounds back in his homeland and move from America to London. "He's selling his home in Los Angeles, not only because it holds bad memories, but because he wants a fresh start," a source said.
Robert, 26, might be convinced they are done for good but execs at Summit Entertainment, the studio behind the highly successful Twilight saga, are hoping they can put the scandal behind them and get back together, reported the New York Post.
"The studio's holding out to see if they get back together. But I don't think anyone is banking on that happening. At this point, the press strategy would have been mapped out. It's usually very organized, but at this time it's undecided," a source told the newspaper.
Article continues below advertisement
Looks Like It's Over! Rob Pattinson Selling L.A. Home He Shared With Kristen Stewart