'Kristen Stewart' Explains Cheating In Hysterical Video Parody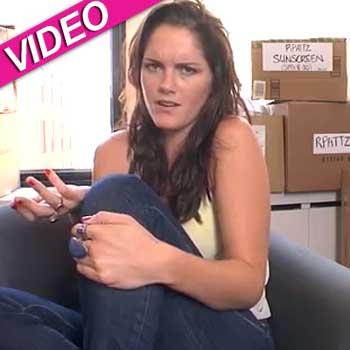 Actress Laura McDonald has nailed her Kristen Stewart impersonation yet again, this time in a video called Kristen Stewart Explains Cheating, posted on YouTube.
Sitting surrounded by moving boxes labeled RPattz Combs, RPattz Hair Products, RPattz Sunscreen and such, Laura as Kristen wants to explain to Rob Pattinson why she cheated on him, posting it on YouTube so that "only you can could see it."
Article continues below advertisement
She explains that she had some really good reasons for "sleeping with my Snow White and the Thor director Rupert Sanders" and then proceeds to go through the list.
It all started, she says, when Rupert told her that he had sex with all his actors, and that all great directors did.
"Martin Scorz did the same thing with Goodfellas which is why they were so good," Kristen/Laura says while constantly flipping her hair.
There was also the time when "a poisonous snake was loose on the set and bit him on the wiener." Kristen/Laura had to suck it out to save his life. Of course.
We doubt that the real Kristen Stewart and Robert Pattinson will be laughing at this -- but you will!