Rupert Sanders Has Not Seen Wife Liberty Ross Since Admitting Affair With Kristen Stewart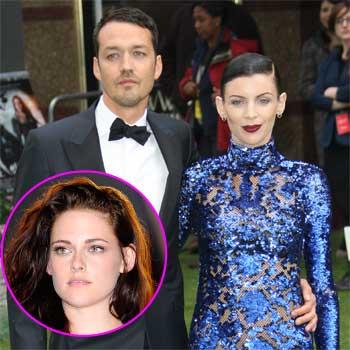 Kristen Stewart and Robert Pattinson aren't the only couple who've become estranged as a result of her affair with Rupert Sanders. The director hasn't seen his wife, actress Liberty Ross, since the cheating scandal went public.
"This was devastating" for Ross, a source told People.
As bad as it is at the moment though, Ross is still wearing his wedding ring and reconciliation is not off the table, according to the source.
Article continues below advertisement
That seems less likely for Stewart and Pattinson. As we exclusively revealed, Pattinson is furious that Stewart is holed up with her producer friend, Giovanni Agnelli.
Sanders and Ross, who had a small role as Stewart's mother in her husband's Snow White and the Huntsman, have two children, and according to her brother, the shocking affair went on right under her nose.
As RadarOnline.com previously reported, rocker Leopold Ross claims the affair went "from the last half of filming and all through post-production, clear into last week."