Exclusive
Kristen Stewart Was Told To Get Out And Face The Music By Jodie Foster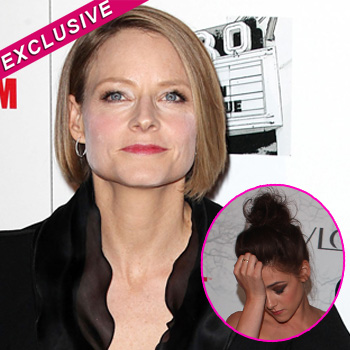 Article continues below advertisement
"Jodie has been an incredible friend to Kristen through this whole situation," a close source revealed.
"She told Kristen that it was no good moping around the house and that the sooner she faced the world and was seen in public, the quicker she can move on with her life.
"It wasn't doing her any good hiding and Jodie was aware of that and convinced her to leave her safety zone in an effort to end the media hounding.
"While it goes a long way in helping matters, Jodie still thinks she could maybe address her actions with an exclusive interview.
"But Jodie is helping Kristen take baby steps in repairing the damage that was caused by her affair with Rupert," the source said.
As RadarOnline.com exclusively reported, Jodie offered Kristen a shoulder to cry on soon after reports of her affair with Snow White and the Huntsman director Rupert Sanders broke.
Article continues below advertisement
"As soon as she heard the news, Jodie contacted Kristen to offer her support," a source revealed.
"They have been close friends since they starred opposite each other in Panic Room, and Jodie is a mother-like figure to her. "Jodie told Kristen to take no notice of the media bashing and said if she wanted to cry her heart out to her she's always available.
"Jodie loved Rob and is disappointed with Kristen for cheating on him. However, she knows at 22, she's still very young and unfortunately people make mistakes in life. She thinks Kristen will learn from this and will only grow into a more mature person because of it."