Jennifer Hudson Forgives Killer Of Her Mom, Brother & Nephew: 'It's Not His Fault'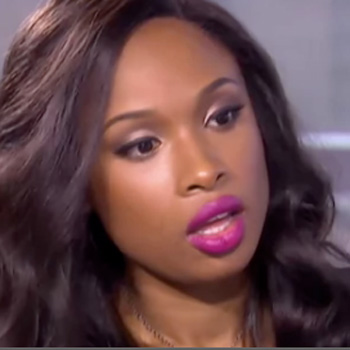 Jennifer Hudson has spoken out about the man who killed her mother, brother and nephew, for the first time since he received three life sentences.
And in a remarkable show of compassion the Oscar winner says not only does she forgive former brother-in-law William Balfour, she doesn't entirely blame him for his actions.
In a TV interview that aired Sunday night, Hudson said of her sister Julia's ex-husband: "For the most part, it's not his fault. It's what he was taught, how he was brought up."
Article continues below advertisement
The mom-of-one added: "You never had a chance.
"Had you had the love my mother gave us, or the background…that some have, then you would've stood a chance."
The Dreamgirl was devastated four years ago when her mother Darnell Donerson, brother Jason Hudson and seven-year-old nephew Julian King were shot dead in her hometown of Chicago.
In the same interview, Hudson's sister says when she heard of the killings she knew immediately her estranged husband Balfour was responsible. And the grieving mother of Julian says she blamed herself for the murders.
She said: "Of course, how can I not go through the what ifs? Because I married him. If I hadn't saw what I thought I saw in him.
"And once I did begin to see who he really was, I tried to get out. That was his promise: 'If you leave me. I'll kill you. I'll kill your family first'.
"I left. And he did what he said he would."
Meanwhile, Hudson talked about the impact the triple loss had on her psyche. She said: "There were so many shocks involved in it… Like, who do I grieve for first? Or, who do I start with?"
MORE ON:
Celebrity Justice
Article continues below advertisement
The Grammy-winner added: "It's bits and pieces. It's too much. You're confused. Your emotions are confused."
As RadarOnline.com previously reported, Balfour was sentenced to three life sentences without the possibility of parole, followed by 120 years for other felonies.
Hudson, who turns 31 later this week, says she hasn't been to her relatives' resting place in four years but now she's ready.
She said: "I haven't been to the gravesite since we buried them but now I want to go because I feel like OK, we've accomplished things.