Jennifer Garner Shows Off Her Ben Affleck Lookalike Son Samuel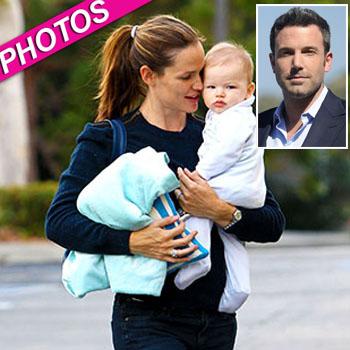 How cute is little Samuel Affleck?! And how much does he look like his dad Ben?!
The adorable eight month-old Samuel got to accompany his mom to the supermarket Saturday, and Jennifer Garner is clearly enjoying her youngest child and first son.
Jennifer carried Sam into Gelson's market in Pacific Palisades, and then securely put him in the child seat of her cart.
That's where the giggles began, with Jen seemingly having a blast with her little guy.
Article continues below advertisement