Emma Roberts Following Infamous Drug Addict Cat Marnell On Twitter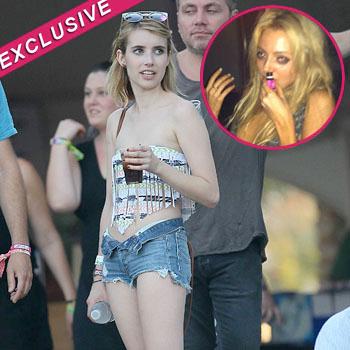 Her shocking revelations of drug use and bulimia earned former beauty editor Cat Marnell a controversial new column and a celebrity following too.
Starlet Emma Roberts is following the disgraced journalist on Twitter, RadarOnline.com is exclusively reporting.
As , Marnell, the former xojane blogger and Conde Nast journalist, recently landed a column called Amphetamine Logic at Vice Magazine in which she chronicles her seedy drug-addled life.
Article continues below advertisement
Her horrifying admissions have caught the young Emma's attention and the 21-year-old is now following Marnell on the popular social networking site, which 29-year-old Marnell uses to encourage bulimia and document her hard partying.
Julia Roberts' niece is no stranger to the party scene herself.
Just a few months ago she was pictured looking disheveled as she threw up outside a friend's house in Malibu and she has become a regular at Hollywood parties.