Emma Roberts Looking Down & Out In Malibu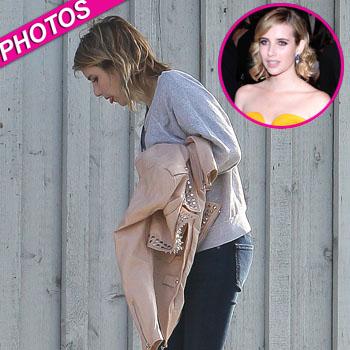 Emma Roberts is usually one of the most fashionable starlets in Hollywood but Saturday, it was a whole different picture for Julia Roberts' niece.
Wearing socks but no shoes, with no make-up and her hair looking unbrushed, Emma literally threw up on her way into a friend's home.
Maybe the 21-year-old was just worn out.
Late last month, she partied at the Coachella Music Festival.
On May 1 she attended the Shops at Target launch party in New York. On the 3rd, she was at the Hicks premiere, and on the 7th, she was the belle of the ball at the Metropolitan Museum of Arts' annual gala.
Article continues below advertisement