Jamie Lee Curtis On Addiction, 'Getting Sober Was The Single Bravest Thing I've Ever Done'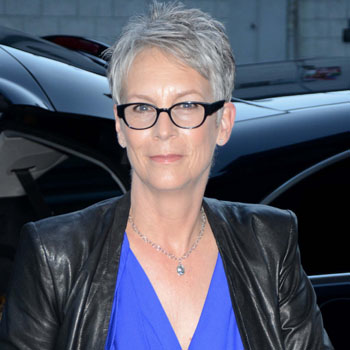 Article continues below advertisement
"Failure sounds like there's an end to it. I struggled with addiction, and for a long time I felt like I was failing. I feel like a failure as a mother a lot, because despite my best efforts, I have replicated parts of how I was parented that I didn't want to," the actress explained when asked if there was anything she had ever failed at. "Even though I vowed not to and felt like I was doing it so differently, in many ways I repeated some of the same problems."
"Getting sober was the single bravest thing I've ever done and will ever do in my life. Not running a 5K — facing an addiction," she continued about her life-changing decision 13 years ago. "Being courageous enough to acknowledge it privately with my family and friends. Working really hard at solidifying it, getting support around it and being healthy. And then talking about it publicly. That is the single greatest accomplishment of my life."
Article continues below advertisement
But Curtis, who has candidly talked about her plastic surgery and Botox practices in the past, isn't entirely comfortable in her own skin.
"It's an evolution. I just reach a point where I'm feeling comfortable in my skin, and then my skin starts moving — all of a sudden, it's going places it isn't meant to go," she admitted. "I'm getting older; I'm a human being."
To read more of Jamie Lee Curtis' interview, pick up the October 2012 issue of Good Housekeeping.